Does your yard have difficult terrain? Steeply sloped? Not enough useable flat area's? Do you need more flat lawn area for your children to play, or, maybe just a small terrace wall to delineate your garden areas. Put Hanna's years of local experience to work for you and see if we can design an affordable solution to your problems. We have a wide range of options available and work closely with our customers to see what we can do to work within their budgets and desires.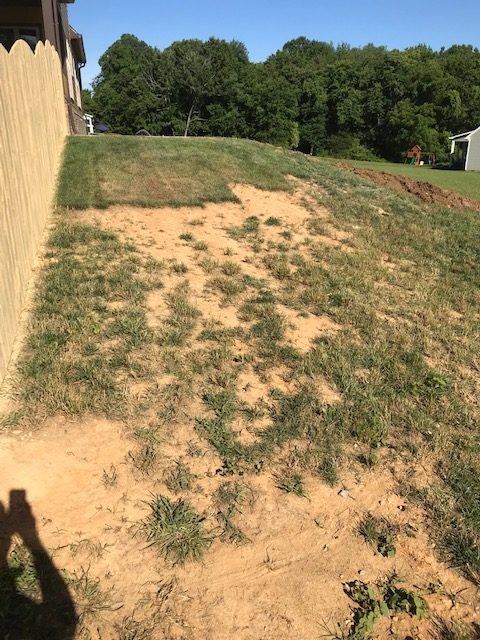 This customer came to us desiring more usable flat area for yard games and to make their yard suitable for entertaining.
By carefully bringing in a selection of fill and topsoil and working closely with our supplier of sod we were able to fulfill our customers desires for their property while working within their budget.